Professional Diploma in 2D Animation Flash
Adobe Flash is still one of the most effective 2D Animation softwares. Flash helps you design and create truly eye-catching & interactive animations. In the intensive Flash Diploma course, you'll learn everything you need to know to begin creating your own complex Flash animations, how to avoid the most common errors designers make when working with Flash, and how to work with Flash's latest features.
Projects you work on :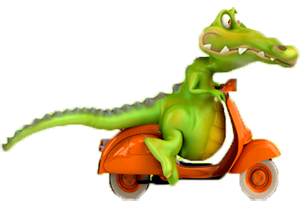 Create user interfaces using Flash components

Create digital portfolios and Flash-based games and sites making use of the tools and ActionScript in Flash.

Understand how to apply programming concepts in Flash using ActionScript

Demonstrate good skills in developing rich internet and web applications using Flash
Understand the key aspects of animation and 2D graphics : Creating Short Story , Film Titling

Develop vector graphics and 2D animations, making use of various tools and animation techniques provided by Flash.

Flash is Primarily an animation tool for the Web : Web Banners, Animated Buttons,Web Animated Advertisments.

You can also create Corporate presentations and 2D Animations.
Course Contents :
Interface of Flash environment

Stage

Timelines

Modify – Document
Arrow, pencil, brush, eraser tool

Magnifier, text tool, ink bottle

Paintbucket, eyedropper & lasso tool

Working with text – edit, break apart
Transform options

Animation techniques

Using timelines and layers

Difference between frames

Blank keyframes, keyframes, etc
Creating graphic symbols

Simple motion Tweening

Use of guide layers for motion tweening

Tweening properties like rotation, orient to path, loop and other
Instance, properties

Creating button symbols

Edit the button symbol to give different effects for rollovers and clicks

assigning actions like start, stop, etc.
Create Animations using two or more than two layers.

Color Styles i.e Alpha

Copy Frames and Paste Frames" option from the Edit Menu.

Layer Properties
Layer Properties

Motion along a path using guide layer

Group Layers, Lock layer
Simple animation using Motion tweening

From One Point to another

Rotation Property

Scalling, Color Style Properties
Frame by frame animation

Editing animations, deleting frames ,inserting frames

Reverse Animation

Speed Animation
Creating animations for showing special effects

Blast effect

Ripple Effects

Converting an existing animation into a movie-clip
Placing movie-clips inside the button symbol

Placing movie-clips inside the graphic symbol

Cell animation

Optimizing movies & exporting movies for the web
Play-Stop Button Action

RollOver Script

Transform Shape Script

Basic Calculation Script
Animated Button

Invisible(Hit) Button

Mask Script

Digital Clock & Analog Script
2D Animator

Motion Graphics Designer

Producer (Animation)
Compositor

Storyboard Artist

Animator
Softpro Animation Academy is
about our students
10, 945 + Students have enrolled for our courses. Meet our students.
BATCH Timings
Morning:
7:30-9am, 9-10am,
10-11am, 11-12pm
Afternoon:
12-1pm, 1:30-3pm,
3-4pm, 4-5pm
Evening:
5-6pm, 6-7pm,
7-8pm, 8-9pm
Saturday : 7:30-10am, 10-1am, 11am-1pm, 1.30-4pm, 4-6pm, 6-8pm
3 to 5 hours per day Call : 9930375161 for FAST-Track Batches